Sports do not build character, they reveal it. Congratulations to the 2023 MHS Soccer Team for earning the 3A Officals Sportmanship Award. #wearemorenci #catscodeinaction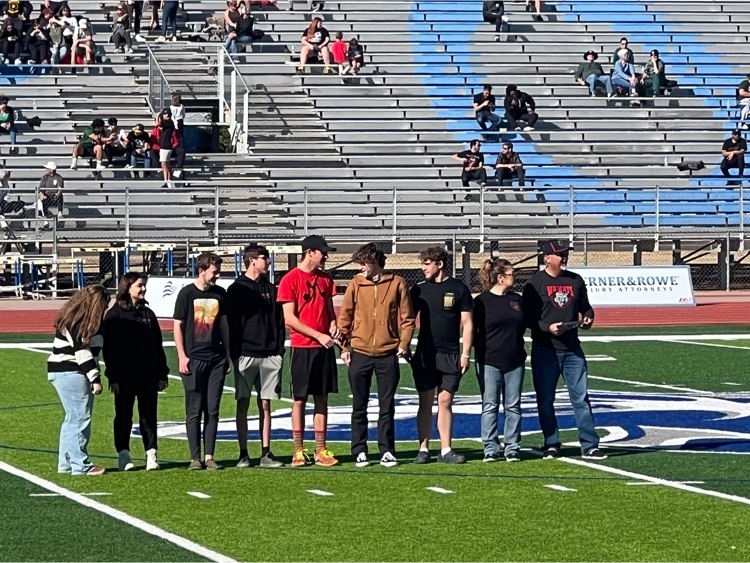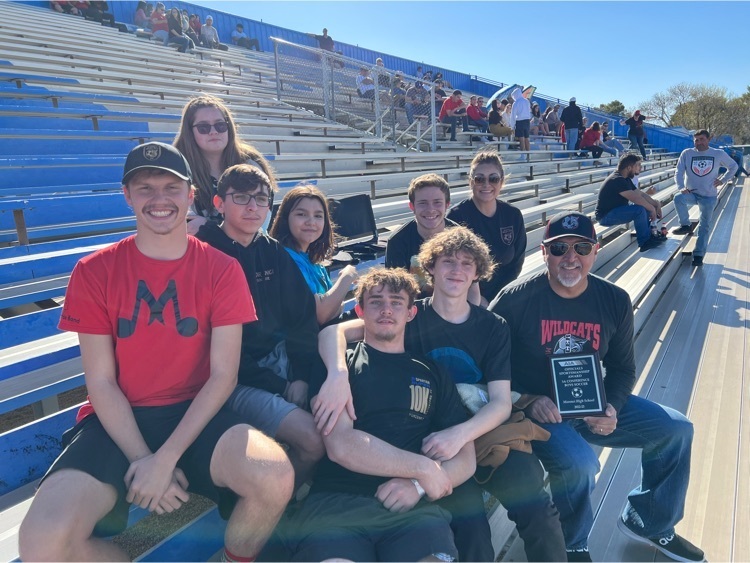 Our toddlers enjoyed some sensory play with jell-o today! Edible sensory play is always so fun for our littlest Wildcats.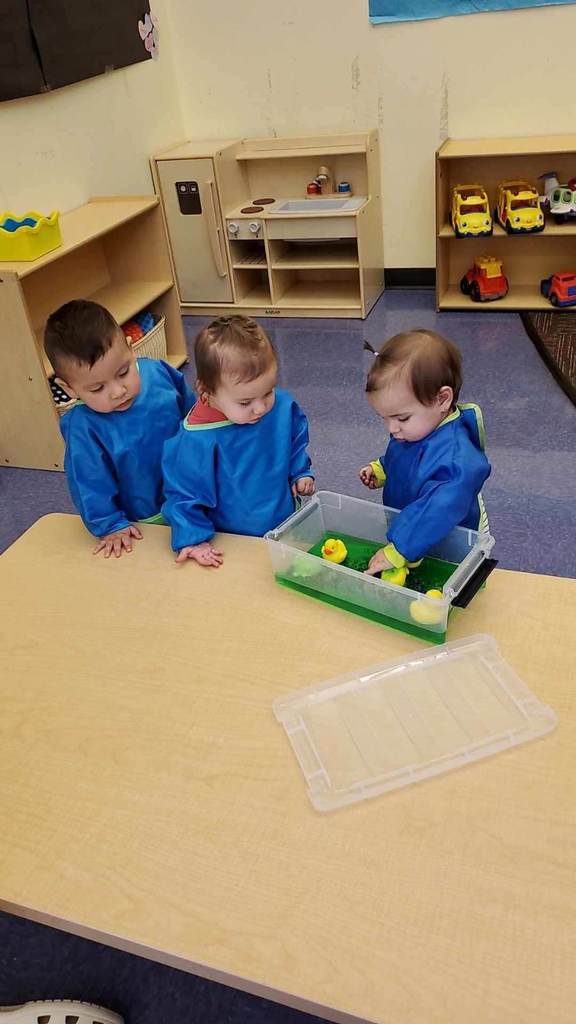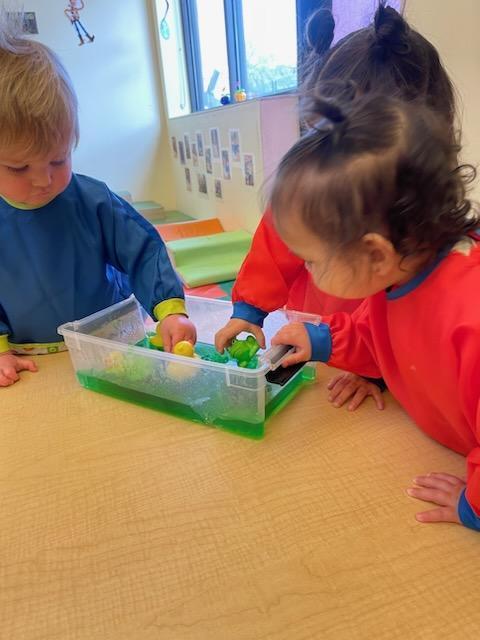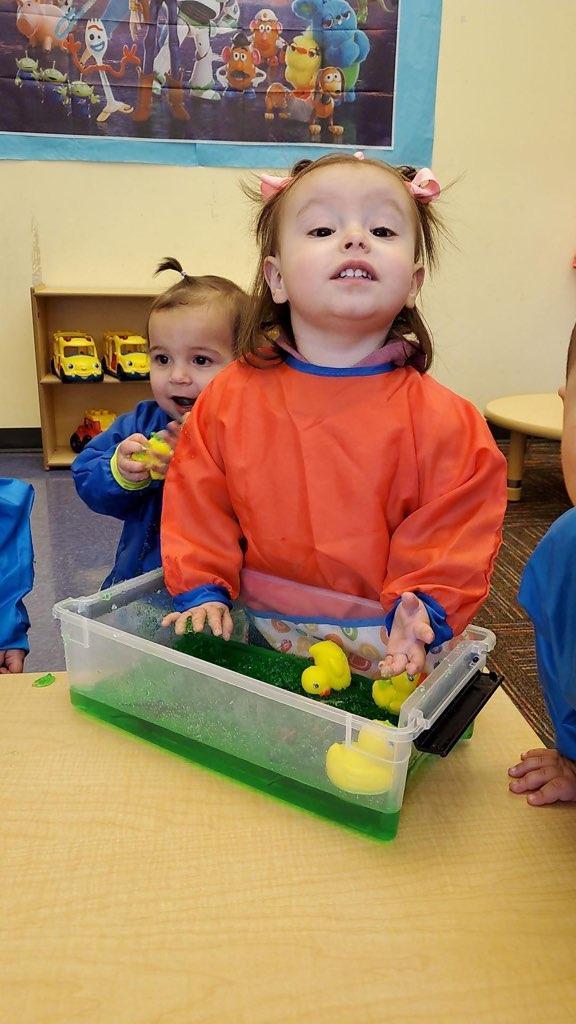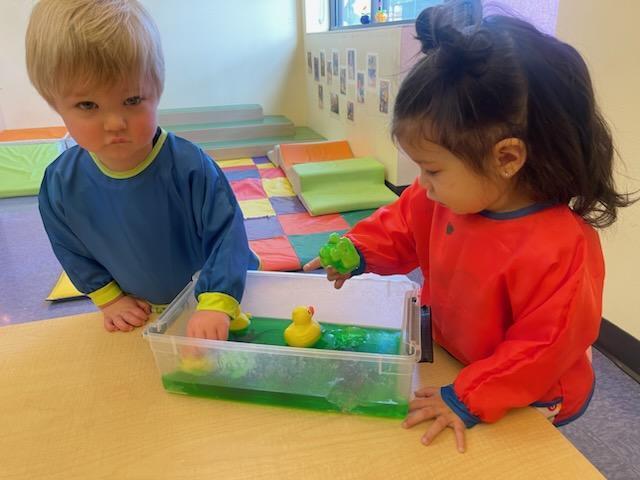 We can't wait to celebrate reading with you next week!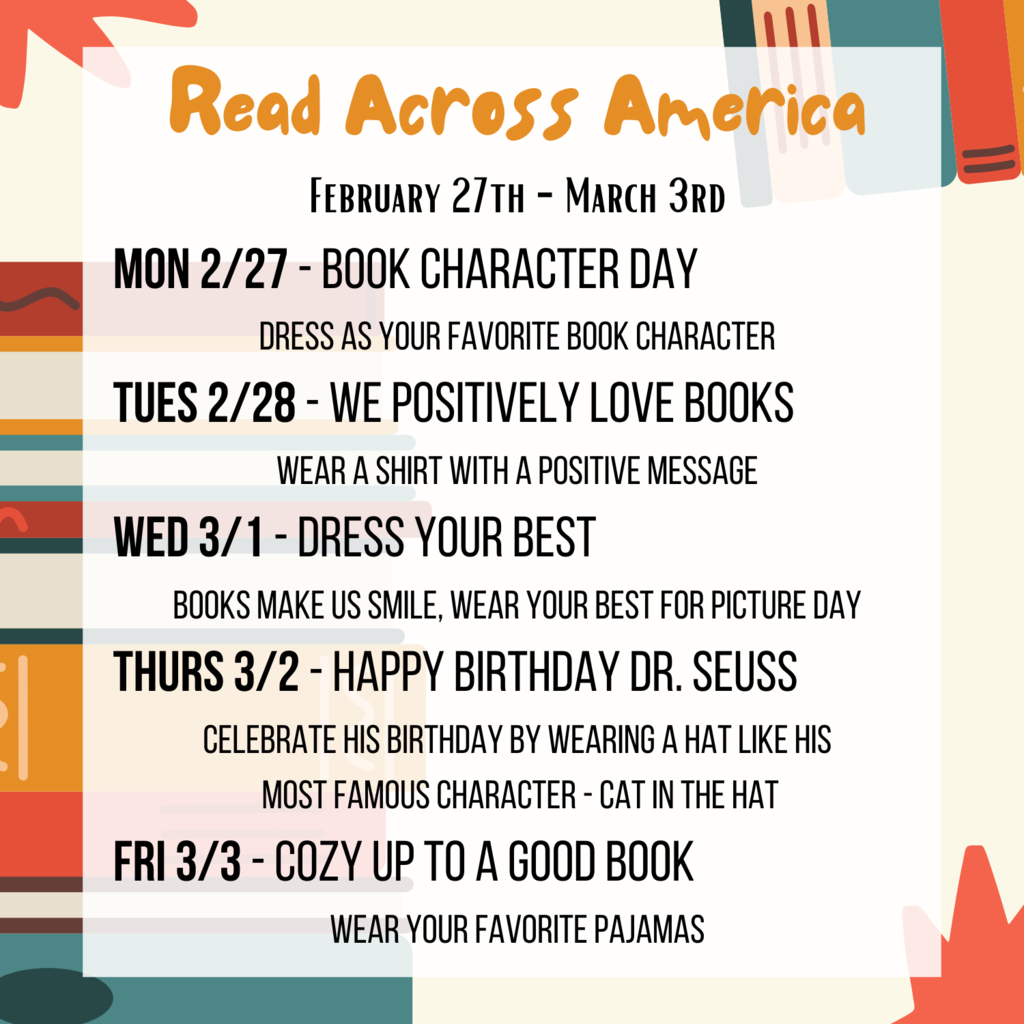 Good morning Wildcat families! We wanted to remind our parents at the Wildkitten Den & Wildcat Club that commitment sheets for the month of March are due today, February 22nd. Please give us a call at 928-865-0631 if you have any questions. Have a great day!

"Words are powerful. They can unlock your imagination, open new doors, and help you make lifetime connections." Last Wednesday, MUSD sent ten students to the Greenlee County Spelling Bee. It was a battle of spelling words. In the end, Catalina Garcia (7th grade) claimed the championship, and Sadie Bausch (8th grade) was runner-up. Catalina will represent Greenlee County in the Arizona State Spelling Bee on March 18 at the Madison Center for the Arts in Phoenix. Please visit the Copper Era for more information regarding the Greenlee County Bee.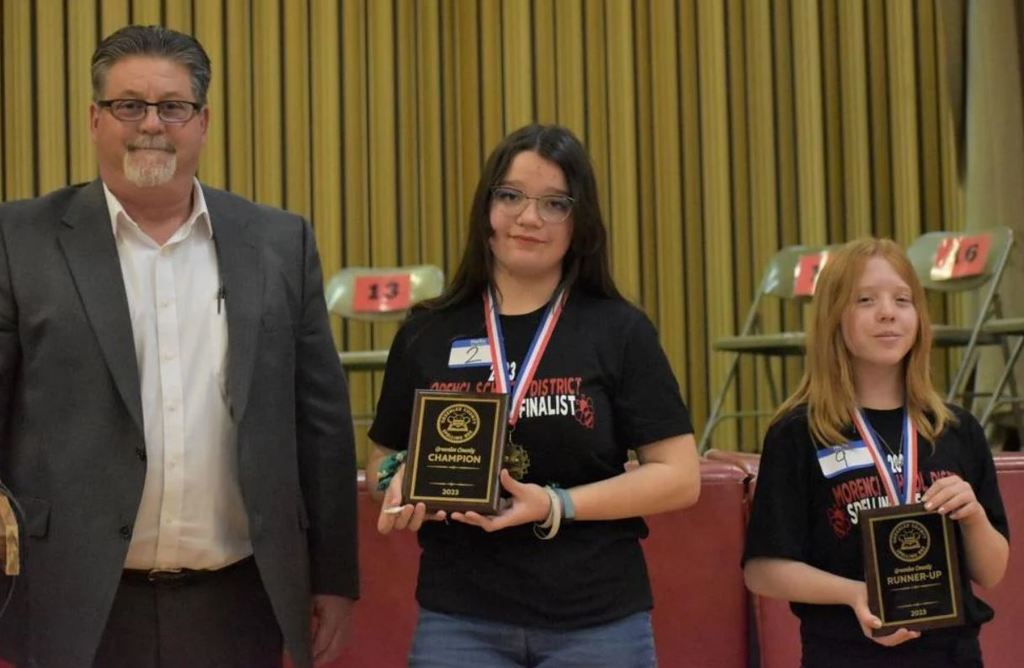 We apologize but there will be no Saturday School at Fairbanks today. A Saturday School schedule will be posted next week. Thank you.

On Thursday, MUSD partnered with Eastern Arizona College and Western New Mexico University as they presented information about programs and opportunities specific to Greenlee County students. Thank you to those who came to this event. Prize winners are listed below. We look forward to growing this event in the future.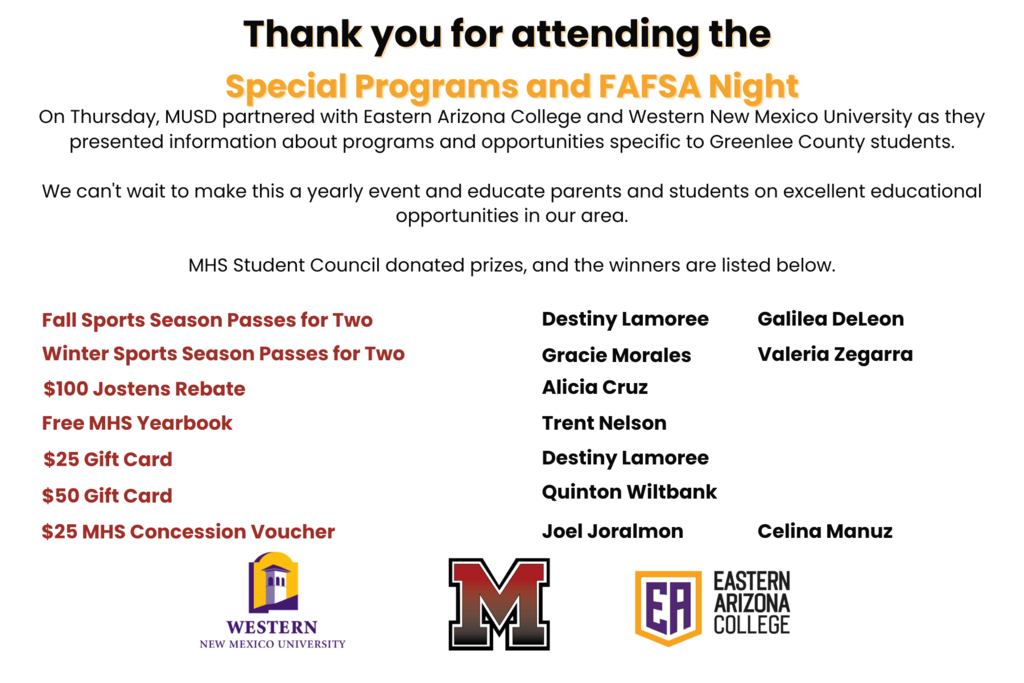 We are excited to announce that our high school wrestling team emerged as Sectional Champions for the 9th year in a row! Coach Woodall has 11 boys and 2 girls who have qualified for state. The boys' basketball team won their play-in game against Tempe Prep and has advanced into the state playoffs. Both teams will have escorts as they head to the next level of play. Thursday the 16th, Wrestling will be leaving for State at 5:00 pm. The championships will be at the Veterans Memorial Coliseum in Phoenix on Friday and Saturday. Friday the 17th, Boys Basketball will be leaving for 1st round State at 8:00 am. They will play San Tan Charter at Prescott High School @ 7:30 pm. Tickets for either event must be purchased online using the Go Fan website.
https://gofan.co/app/school/AIA

The Taste of the NFL Super Bowl LVII was an amazing experience that Mrs. Carbajal and four of her students will never forget! It was 9 hours of being on their feet, but they got to meet and talk with celebrity chefs and former NFL players. They prepped food in a culinary kitchen under the direction of Chef Maurice Gordon, prepared a service table, memorized the dish and its ingredients, then prepped and served the food to celebrity guests. The music, laughter, and atmosphere were amazing! An opportunity like this was a first for MHS, and everyone involved are super grateful for the experience!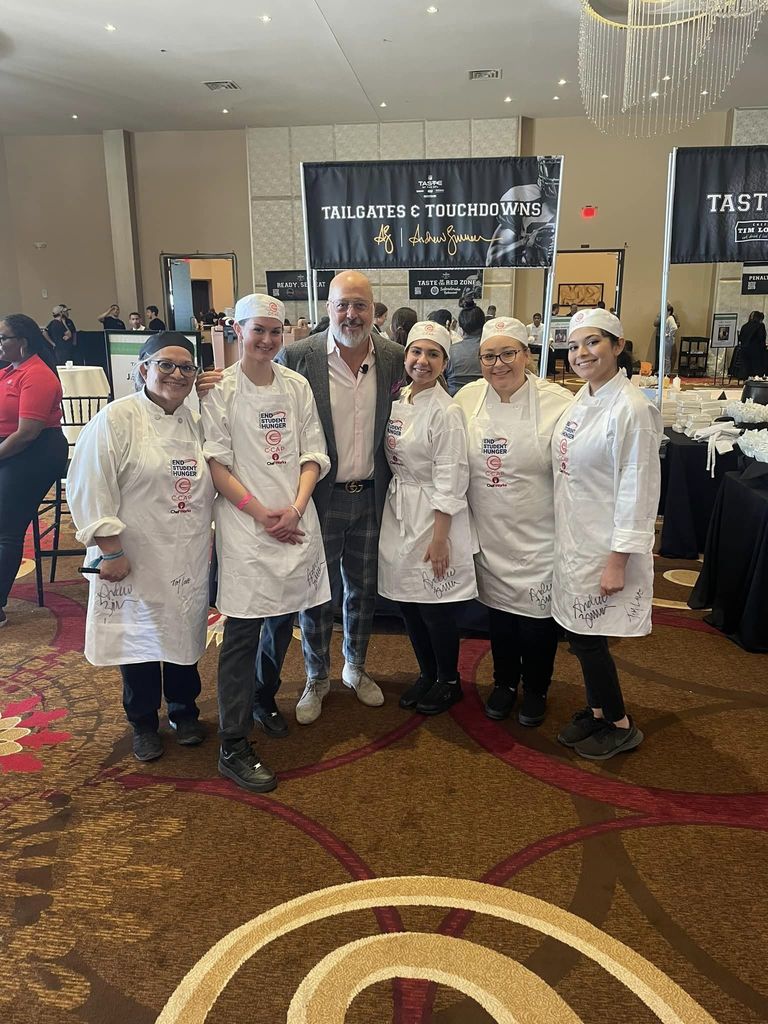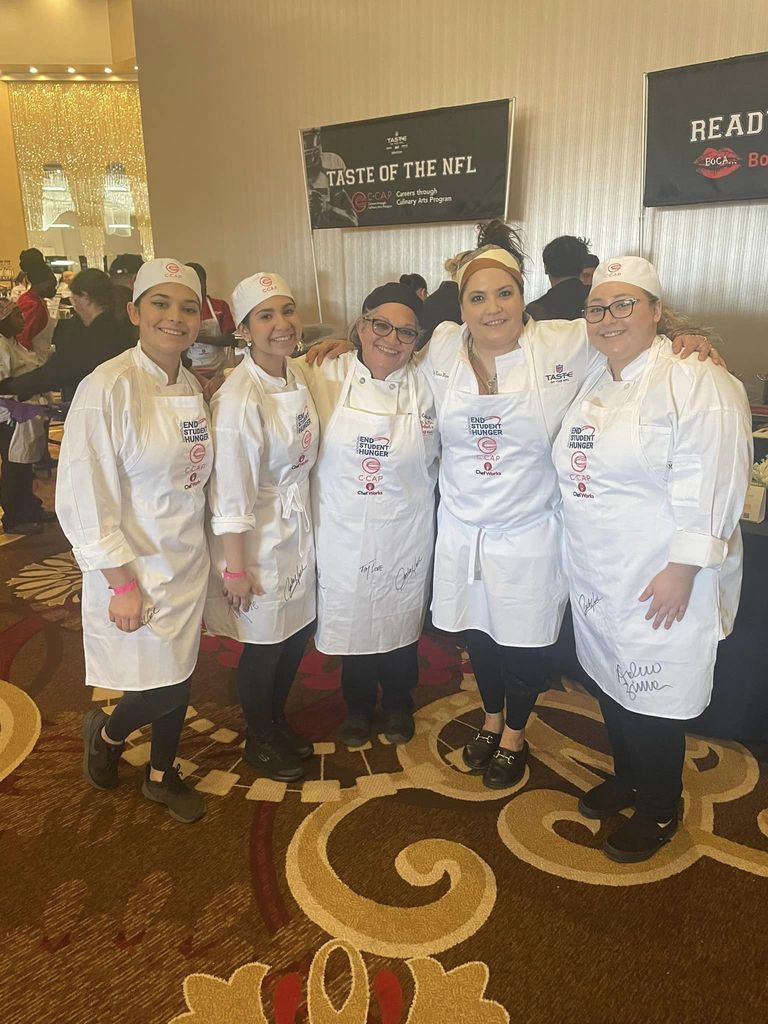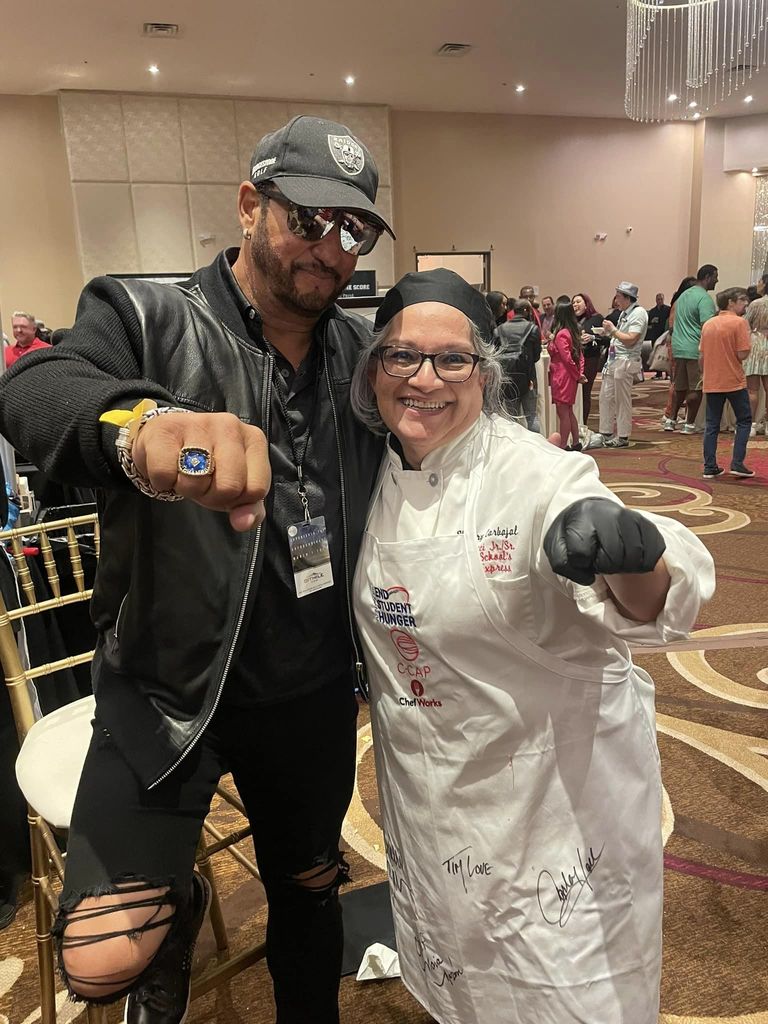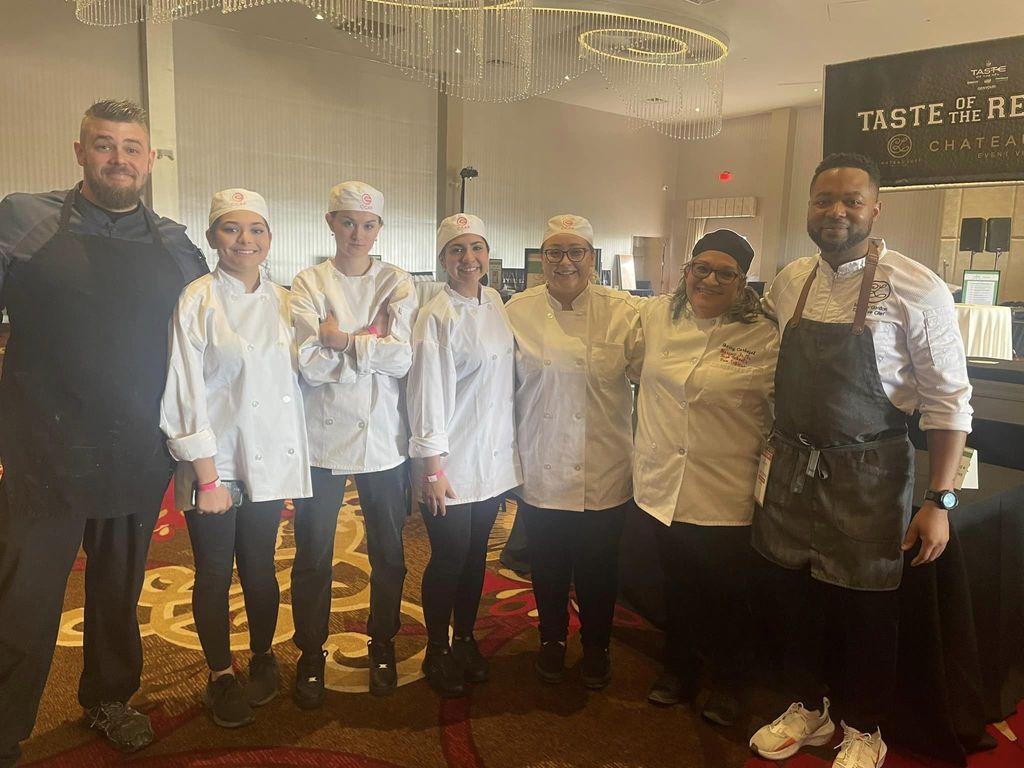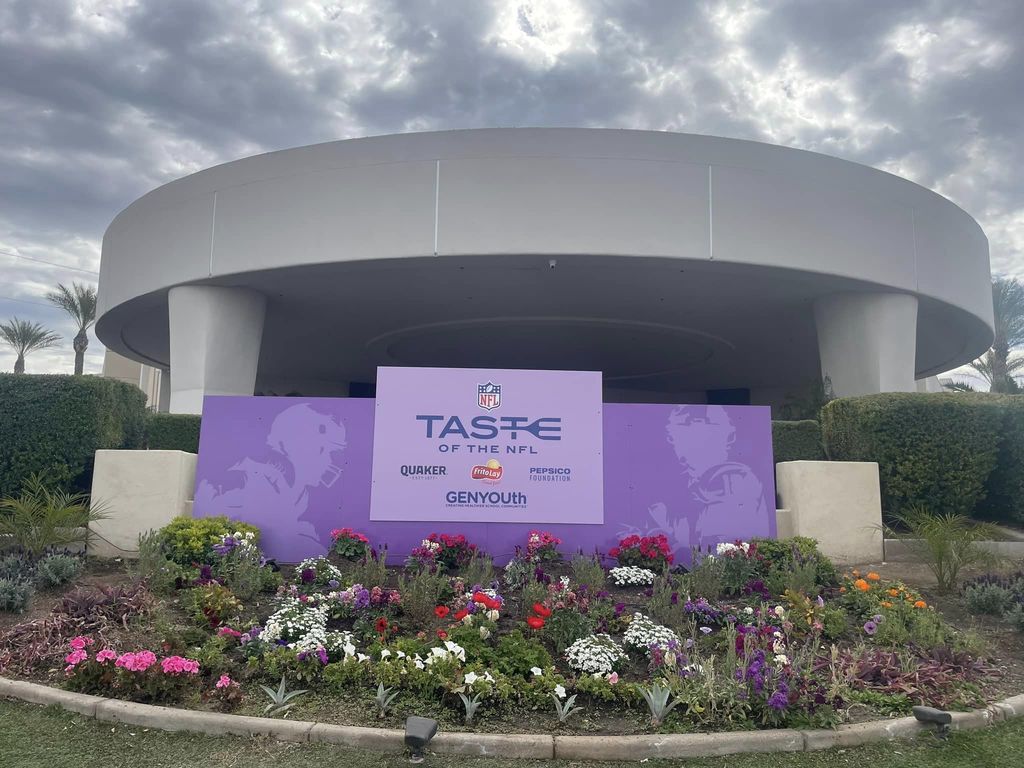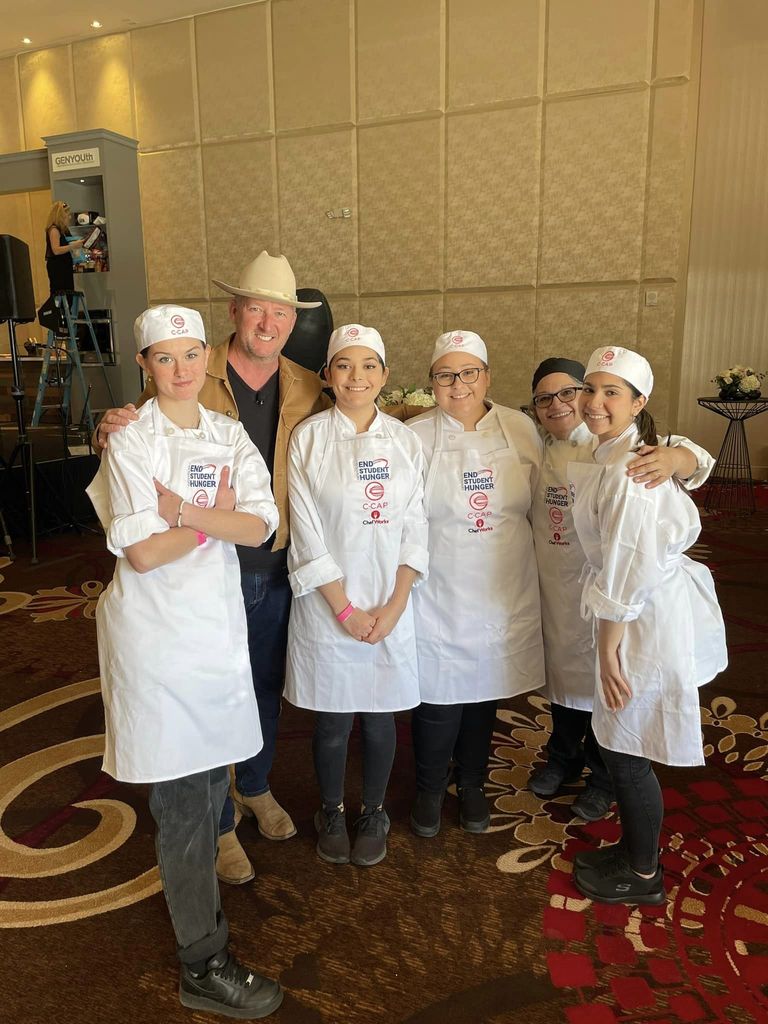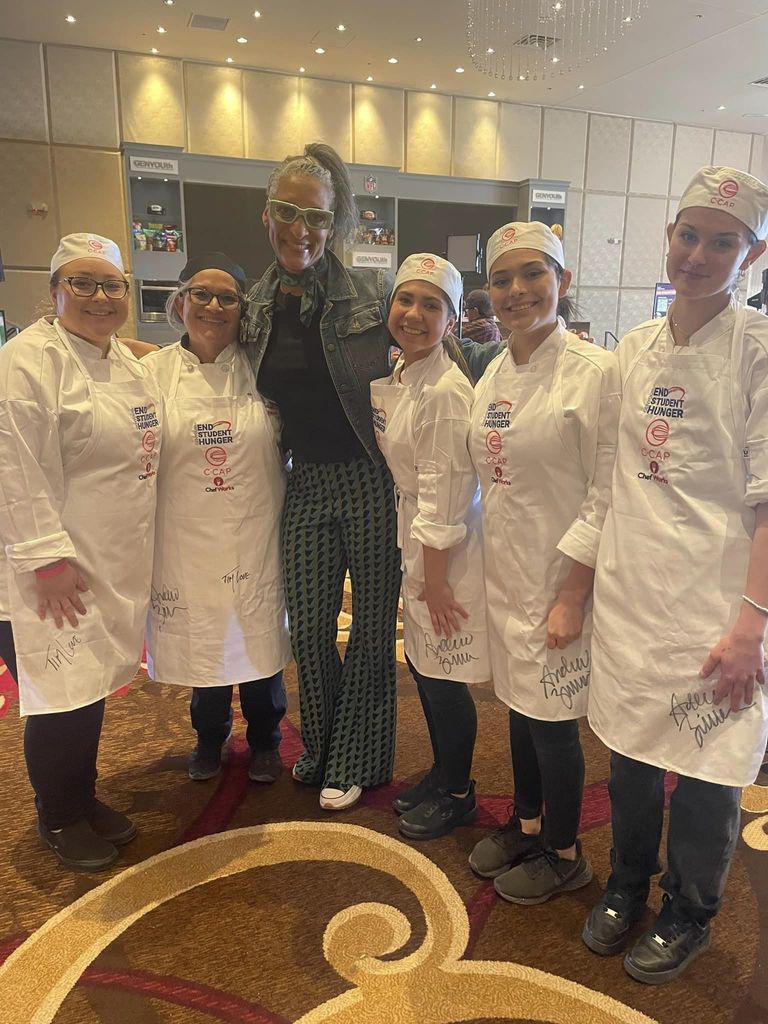 Are you ready for some football? 🏈 Mrs. Madrid's 5th-grade students walked into their classroom and realized it had transformed overnight to kick off Super Bowl Weekend! Football, of course, was the common theme found in their lessons today. Mrs. Madrid, Fairbanks appreciates you for the impact you have made on your students this year. Thanks to you, your students have the opportunity to see what a love of learning feels like!!! 💖🏫📚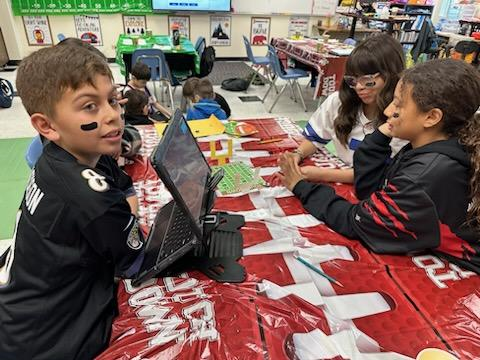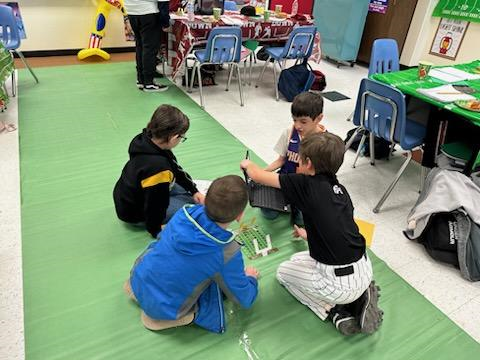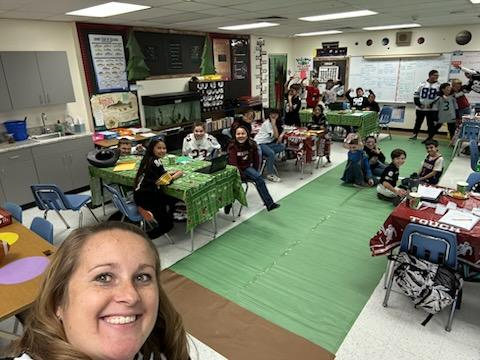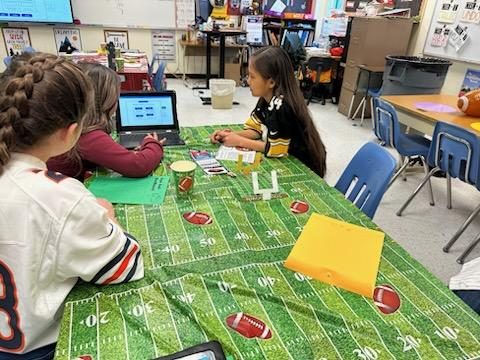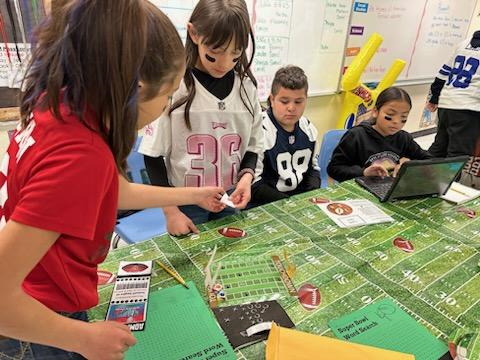 Fairbanks Parents: Our apologies but we are unable to send the eligibility autodialer at the moment. Sometimes the system does not respond. We will keep trying but we would like to make you aware that there will be NO SATURDAY school this weekend. Have a nice evening!

Congratulations to Mr. Morales' Kindergarten class for being the top fundraising class for the Kids Heart Challenge this week! His students have raised $740 for the American Heart Association. Mr. Morales' class will keep the American Heart Association blow-up torch in their classroom for the week!

Mr. Goodman recognized Students of the Month in Electives at the last board meeting. Congratulations to Christian Jacques, Jasmine Truesdell, Lauren Camacho, Blanca Macario and Destiny Laramore. Isabelle Shock was absent last month for the Social Studies Students of the Month so was recognized at this board meeting.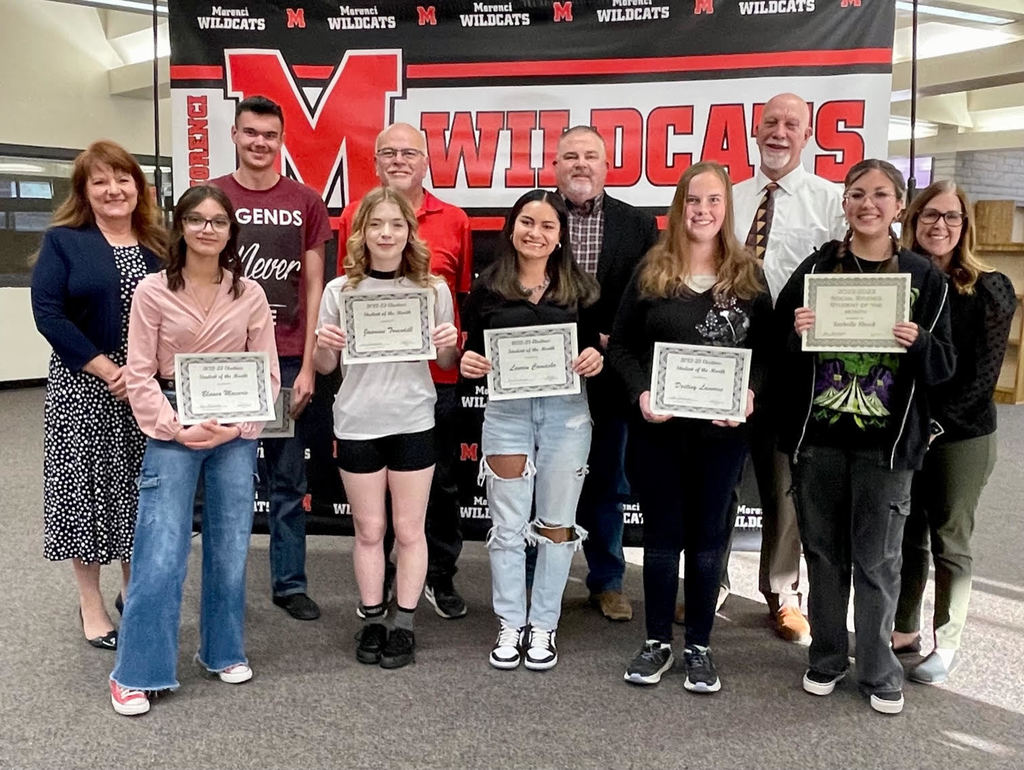 Mr. Hadden also recognized Alexia Robles and DeeAnn Jensen at the board meeting. These two were nominated by their peers as Teachers of the Year for the 2021-2022 school year. This is something Mr. Hadden would like to continue each school year. Congratulations!!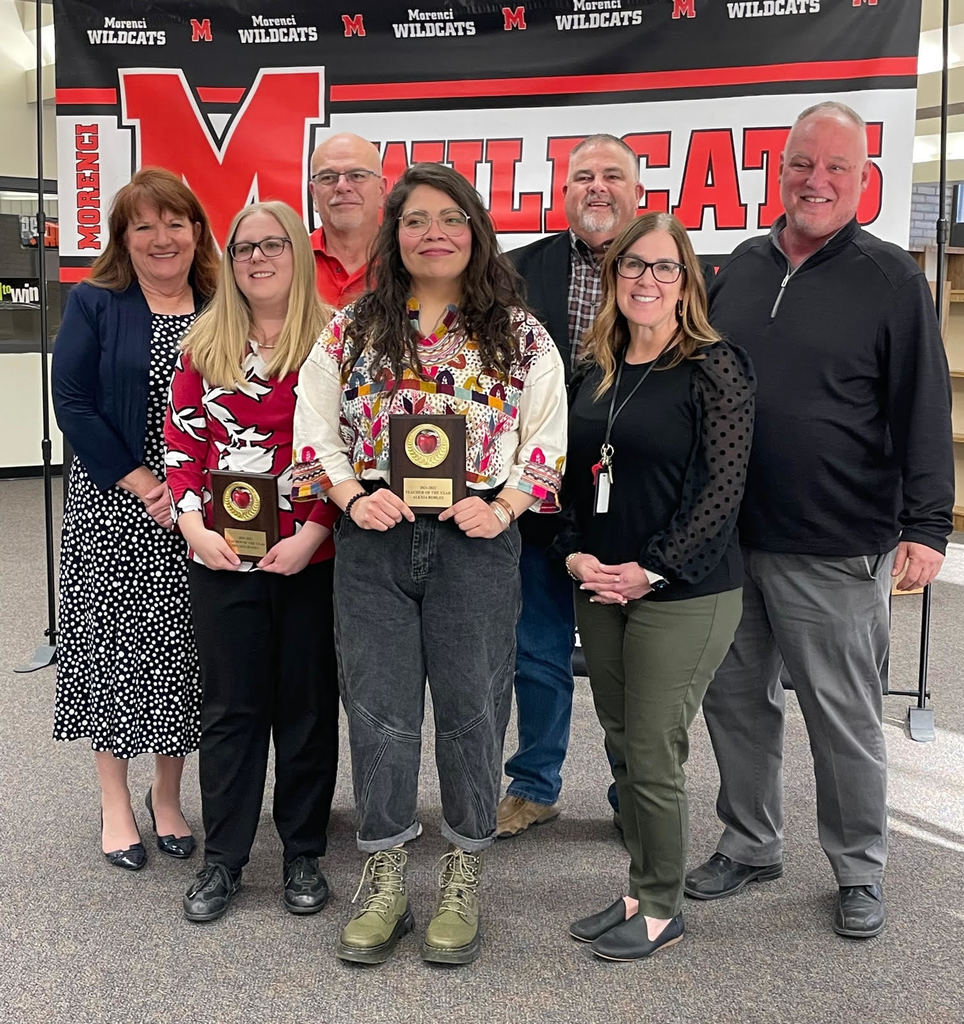 Mr. Hadden recognized the Students of the Month for January at the last board meeting. Congratulations to (5th Grade) Uriah Parker and Shaysea Marin, (6th Grade) Melanie Wesley and Tristen Casey, (7th Grade) Jeremiah Cano and Aiyanna Merino, (8th Grade) Robert Hobbs and Alyx Rohrman, (Specials) Sophee Bernard and Justyce Maggio.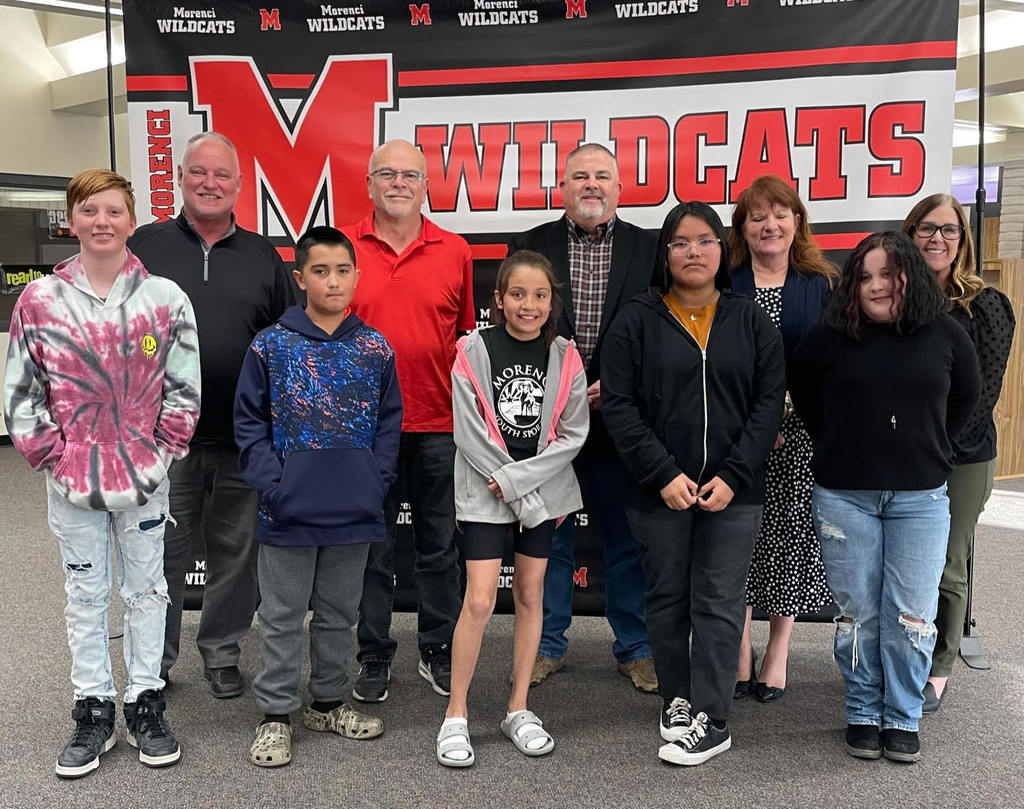 A the last board meeting Dr. Adams recognized the 4th Grade Teachers. These included Vanessa Fallow, Christin Harper, Jessica King, Christie Rivera and Layla Turner. Congratulations on your outstanding service and dedication to our students and for making a difference every single day!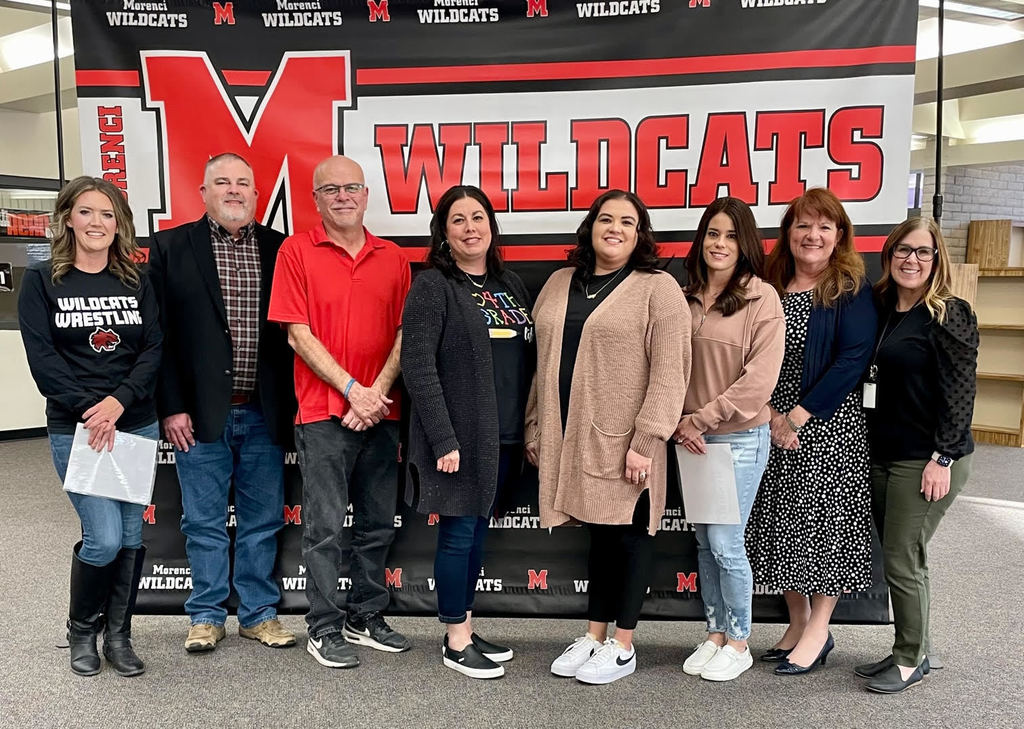 Dr. Adams recognized January Leaders of the Month at the last board meeting. Congratulations to (Kindergarten) Elijah Dowell, (1st Grade) Eliana Nannepaga, (2nd Grade) Mikey Taylor, (3rd Grade) Charlie Weatherby and (4th Grade) Ramon Suarez.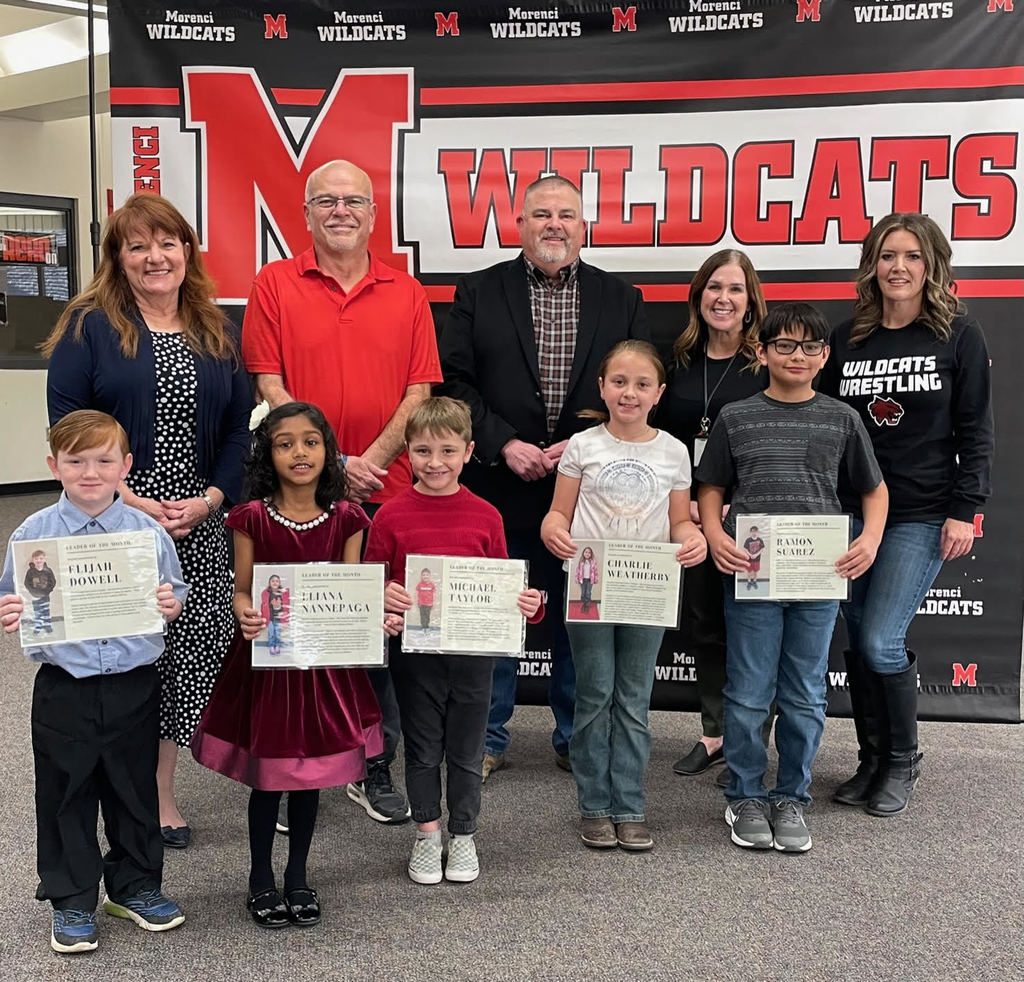 The Fairbanks Middle School 2023 Yearbook is available for sale. They are available for purchase online ($40) until April 15, 2023. After that they will only be available to purchase when they arrive at the cost of $50. This year's yearbook is a Signature Series Hardcover bound and available for delivery after 5/13/2023. NOTE: Purchases made post book approval may be subject to different production and delivery schedules. Please speak to your advisor for more information.
http://link.entourageyearbooks.com/YBStore/YearbookStoreMain.asp?yearbook_id=58503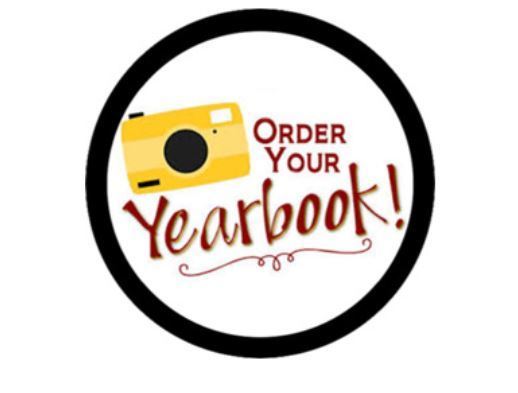 Join us tonight in the MHS MPR starting at 6 pm and be entered for some great prizes! Learn about financial awards for college and get assistance with your FAFSA.

The final ranking for MHS Boys' Basketball has been completed and the play in game has been set. Morenci High School vs. Tempe Prep at MHS February 10th 7 PM